Ball Hockey Tournament
Hamilton Croatia Hockey Day
---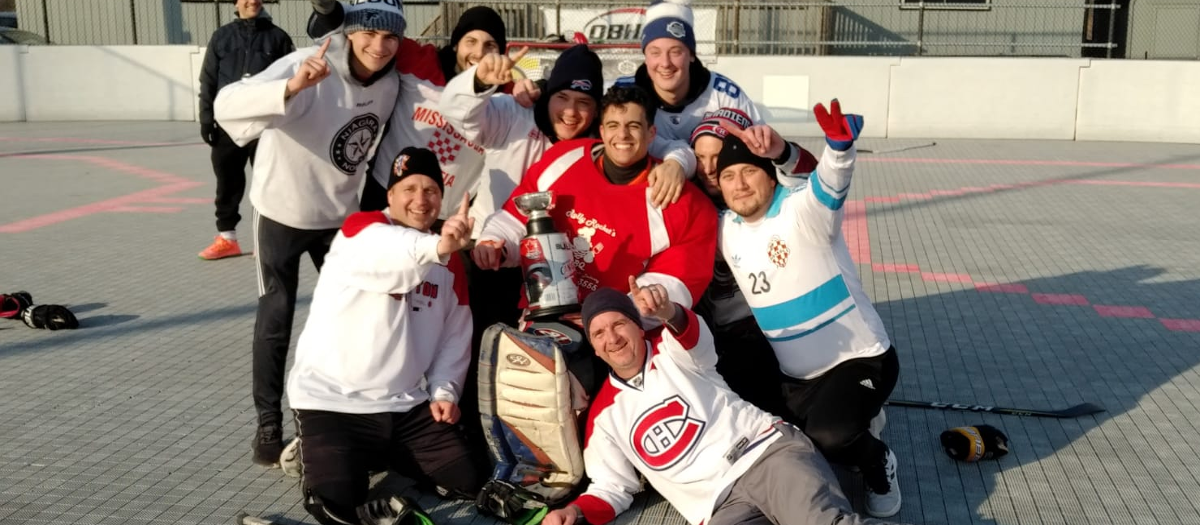 2020 HCHD-XI Champions - Express
The annual tradition is hosted on the Sunday of Family Day weekend in February at a local OBHL rink - for the first 11 years that was at Fifty Point Conservation, in 2021 we will be making the mandatory switch to Confederation Park.
Once the tournament is announced via web and social media release, registrations open via e-mail to info@hamiltoncroatia.com. Send us your first and last name and if you prefer to play goalie, and we keep a running list of players that is finalized prior to the draft. The draft takes place at our Annual Winter Stag party on the Friday preceding the tournament.
The goal is always to get six teams of ten - something we have managed to accomplish for ALL but the inaugural HCHD.
Friday stag ticket (food, prizes, draft) and Sunday Hockey Day (full day of hockey and gourmet buffet provided by BBQ MVPs) combo is $40/guy. Payment must be in prior to the stag, or your name will not be entered in the draft. For those that don't want a stag ticket, cost is $30 for just the hockey day.
There is a donation box at the BBQ area for anyone not playing hockey to help chip in for the food!
Tournament runs from 11 a.m. until 4 p.m. Like every year, snow, rain or shine, it's on, so bring your long johns.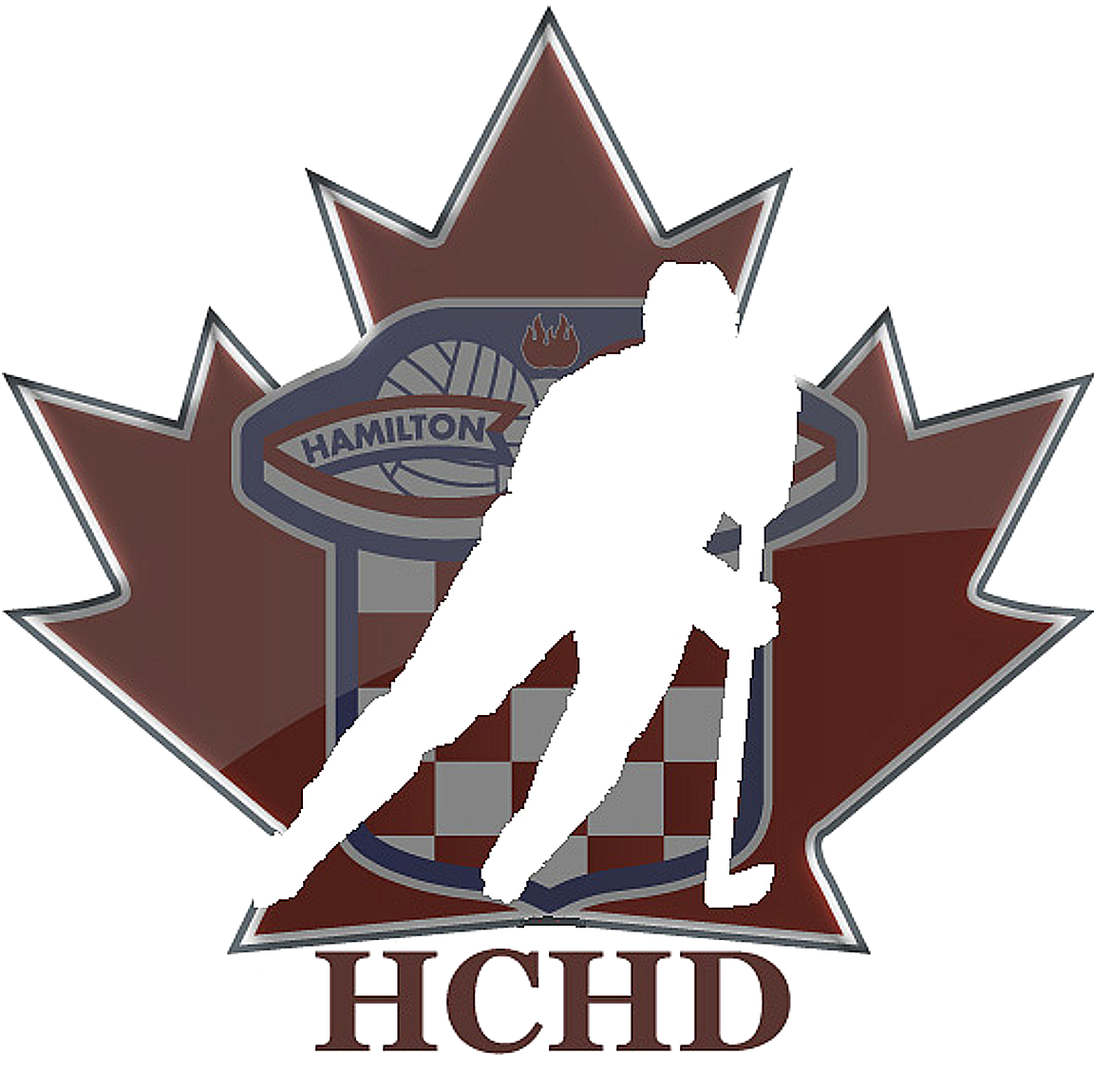 ---
Past Champions
2010 - TEAM SMYTHE

Steven Grguric (g)
John Di Trapani
Toma Poklecki
Joey Katkic
Jason Krlin
Bobby Jazvac
Steve Radencic
Pete Rados
Ivan Grubisic
Joey Poklecki



2011 - TEAM ADAMS

Joey Poklecki

Ivan Rados

Ivan Pasalic

Tom Zalac

Ivan Grubisic

Jordan Bucar

Steve Radencic

Danny Mus

Johnny Cepo

Mike Jurincic (g)

Pete Rados

2012 - TEAM SMYTHE

Jasenko Filipovic

Jerko Grubisic

Mark Poklecki

Johnny Cepo

Mark Radan

Dan Angelini

Rob Turudic (g)

Steve Jalsevac

Danny Ribaric

Mike Moravac

Ivan Pasalic

2013 - MEDVJEDI

Jordan Bucar

Kruno Rimac

Nick Pocrnic

Bobby Stipancic

John Batusic

Dan Angelini

Mike Jurincic (g)

Steve Ferenac

John Di Trapani




2014 - TEAM SWEDEN

Mate Ljubicic
Mark Petrina
Tom Rimac
Tommy Domjancic
John Di Trapani
Pat Milisenda
Ivan Pasalic
Joey Katkic
Tomislav Bilic
Mike Jurincic (g)

2015 - n.W.o.

Ivan Grubisic

Marco Mannazzone (g)

Tom Rimac

Jesse Zippilli

Jasenko Filipovic

Andy Vrsaljko

Toma Pavlovic

Pat Milisenda

Tomislav Bilic

Jerko Grubisic

2016 - MOSTAR

Jerko Grubisic

Michael Krasic

Kruno Rimac

Josip Rados

Dom Laus

Danny Ribaric

Vinko Bralo

Joe Busija

Stipe Vukoje

Frank Perin (g)

2017 - PICCADILLY'S

Joey Busija

Andrew Kramar

Rudy Hlacar

Lukas Rimac

Justin Matijasic

Mark Poklecki

Tomislav Grubisic

Ethan Srsan (g)

Danny Mus

Niko Jelicic

2018 - CHECKERS

Jason Grbavac
Andrew Kramar
Ethan Srsan (g)
Mark Poklecki
Tony Hlacar
Gabriel Knezovic
Tom Rimac
Joey Katkic
Justin Ivinac
Bobby Stipancic
Nicholas Pellizzari
Dan Angelini

2019 - CEVAPI

Danny Mus

Bobby Stipancic

Rudy Hlacar

Johnny Cepo (g)

Tommy Domjancic

Dan Angellini

Andrew Kramar

Nicholas Pellizzari

Jerko Grubisic

Alex Zvonar




2020 - EXPRESS

Nikolas Klemencic

Pat Milisenda

Jake Russell (g)

Zvone Grubisic

Kruno Rimac

Mark Magas

Bobby Rimac

Kreso Mitar

Joey Katkic




---
Photos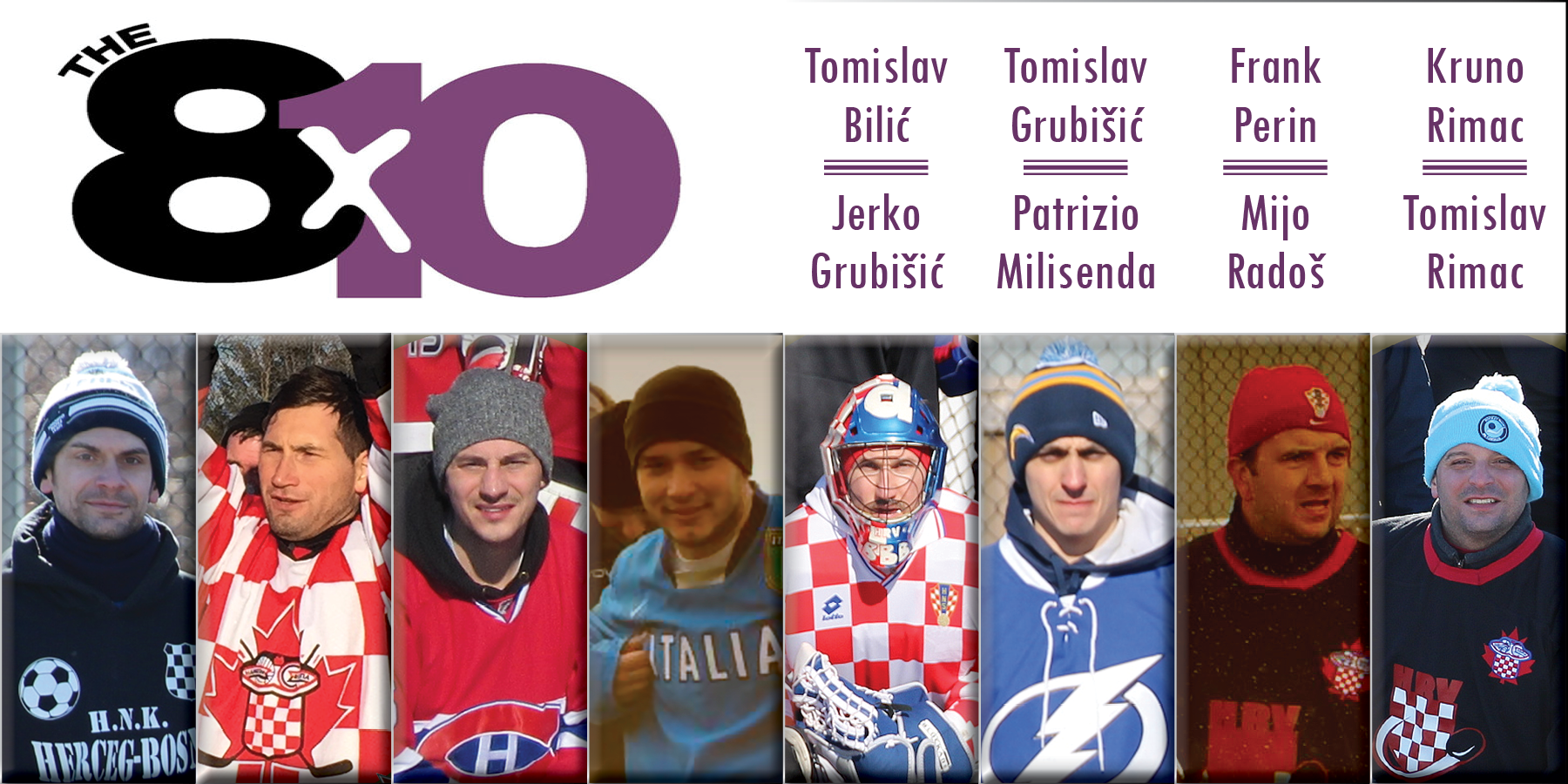 The great eight - hardcores that did not skip a single tournament in the first decade!